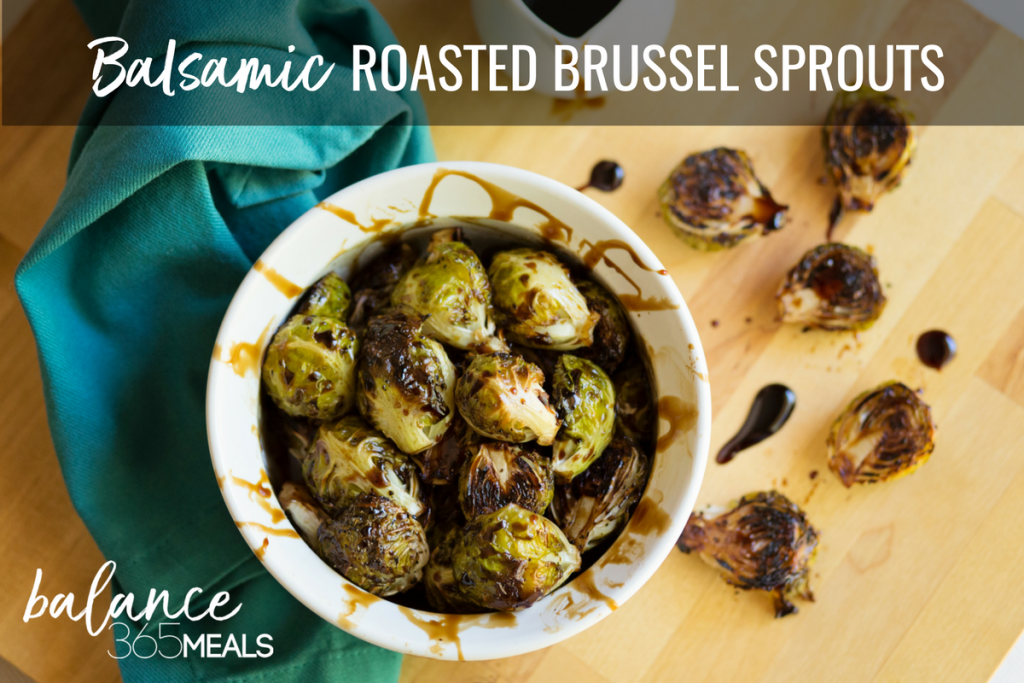 Balsamic Roasted Brussel Sprouts – Change the way your family feels about brussel sprouts by roasting them until caramelized and drizzling them with a sweet honey balsamic glaze. You'll never go back to boiling brussel sprouts again! Easy and simple but makes a fancy side dish. Keep the leftover glaze in your fridge to drizzle over toast, sliced fruit, or any roasted veggie!
Balsamic Roasted Brussel Sprouts
1 lb 454g fresh brussel sprouts
½ cup 120ml + 1 tablespoon (15ml) balsamic vinegar
1 teaspoon honey
1 tablespoon 15ml olive oil
½ teaspoon salt
¼ teaspoon ground pepper
Preheat oven to 425ºF (220ºC) Wash and peel off any dirty or rotten outside leaves on each brussel sprout. Then slice in half and toss into a medium mixing bowl. Toss with 1 tablespoon of balsamic vinegar, olive oil, salt, and ground pepper.
Spread out on a rimmed sheet pan that's been covered in foil and lightly greased with cooking spray. Roast for 15-20 minutes, careful not to burn.
While the brussel sprouts roast measure out ½ cup balsamic vinegar into a small saucepan and over medium low heat reduce until halved (¼ cup). Add the honey and stir to combine. Remove from heat and transfer to a small cup.
Plate the brussel sprouts and drizzle the balsamic glaze over top for a delicious side! Keep leftover balsamic glaze in an airtight container in the refrigerator.
Calories: 112 Carbs: 17g Fat: 4g Protein: 4g
Let us know in the comments if you enjoyed this recipe!
Interested in learning more about Balance 365'ing your life? Watch our free workshop here on how to reach your goals while living a healthy, balanced life!